Clinics Conducted by Professionals from the

PGA, LPGA, PGTCA

     (some non-sanctioned intructors are also used)  

       Golf Clinics & Lessons at Newburg Village Golf 

Send us your name, address and telephone number along with the clinic you're interested in and we will contact you with registration information.

                                   Watch Here For Upcoming Clinics & Camps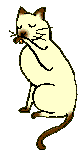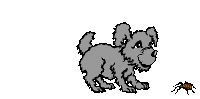 Please wait a few seconds for your browser to open

Our PGA Pro, Don Chavez, has been instructing golf for over 40 years! He has been with us for 13 years.

 He is a PGA Life Member.

He instructed at Golf Shack for 7 years and Chicago Bull, Michael Jordan's Golf Center for 5 years.

He was the club pro at 3 different country clubs and at the Sycamore Park District Course for 18 years.

Don has also been nominated twice for Illinois Instructor of the Year!

He performs clinics and lessons here throughout the season. Watch this website, register to receive our informative e-mails or visit the clubhouse to keep abreast of upcoming clinics and lessons. 

You can also arrange a private lesson or a group lesson of any size. Just contact him at (815) 895-4956 or (815) 901-4620 between 9am-5pm or let us know and we will contact him for you.​