Congratulations to the Champions of the 2015 NVGC Junior Program

                                   A Flight Champion  - Hunter Corcoran 

                                                                                                   2nd -  Hayden Corcoran  

                                                                                                    3rd -   Drew Morgan

                                   B Flight Champion -  Blaise Corcoran   

                                                                                                   2nd -  Aiden Krup  

                                                                                                    3rd -  Erik Gibbons  

                                          Thanx A Lot To Our Junior Program Volunteer Coach,"Grandpa" Bill Lewis             

                               And Thanx to our Youth Programs Director, Matt Corcoran and  PGA Pro, Don Chavez!

Newburg Village Golf's Junior Program, for boys & girls ages 9-17, will be conducted on Tuesday mornings, with tee times beginning at 9:00am. There are limited positions available for individual participation.  The program members will compete on an individual basis each week. Members will be divided into 3 divisions based upon skill levels (depending on total number of players).  There will be on course golfing, technique instruction, rules & etiquette. There will also be several PGA Pro taught lessons!

The 2016 Jr. Program will begin on Tuesday, June 7th. Regular season play will consist of 9 weekly matches plus a hot dog lunch. Our season will end on August 9th with our last match of the season and a hot dog awards banquet, which the parents are invited to attend.

 ( parents pay extra, if eating )

The one time entry fee for this league will be $20.00 per individual for the season and $8.00 weekly. There will be weekly & end of season prizes and trophies.  Our Youth Programs Director and adult volunteer coaches will accompany the golfers around the course. Call the Golf Shop at 815-332-9002 for further information.                                                    

             (Fees are subject to the level of participation and may be changed without notice)

Enter your name, address and telephone number here.  A  deposit will be required to hold your position. You may use a credit card over the phone, mail a check, or stop by the clubhouse.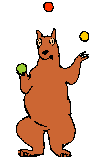 Please wait a few seconds for your browser to open

            2010 Junior League & Coaches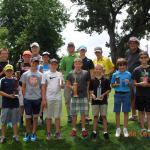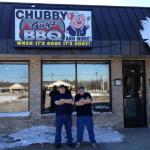 Thanx to our  junior Program sponsors!!

Pizza Huts of Northern Illinois & Southern Wisconsin,

DQ Grill & Chills, Chubby Guys Bar-B-Que and Buddy's Burgers!

Please patronize these establishments to say thanks!

Click On One Of These  2 Photos 

To Enlarge It